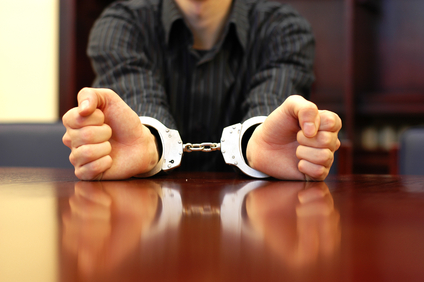 California has now become the first state to pass legislation aimed at eliminating the cash bail system. According to the reporting, instead of fixing a monetary amount of bail, the court will use a scoring system to determine the person's likelihood of appearing in court, and the seriousness of the alleged crime. People who are deemed too dangerous to be released would be held in custody, and people who need incentives to appear would be released on conditions including things like GPS monitoring.
Of course, not everyone is happy about the legislation. David Quintana, a lobbyist for the California Bail Agents Association is quoted as saying "You don't eliminate an industry and expect those people to go down quietly," "Every single weapon in our arsenal will be fired." If they decide to pick a test case and put up a fight, the association might find support in the fact that the eighth amendment provides that "[e]xcessive bail shall not be required, nor excessive fines imposed." Where pretrial detention without bail is explicitly provided for in the statute, and amounts in some ways to "excessive bail," they might just have an argument. More interestingly still, the bail provision of the constitution is one of the last provisions that has not been explicitly applied to the states. The Supreme Court has only recently gotten around to addressing the second amendment's application to the states, and the law on determining how to make that decision has been called into question by the conservative wing of the Court.
Meanwhile, in Massachusetts, the race for District Attorney in Suffolk County (ie. Boston) has been heating up. Primaries are coming up for election to a seat left vacant after Dan Conley announced he would not run again. Most of the candidates support eliminating cash bail, and may look to California as test-run. Massachusetts currently has many of the mechanisms in place to effectively eliminate cash bail -- including a system of pretrial detention where a person is found to be too dangerous to release, and the Brangan v. Commonwealth case decided in 2017 holding that where judges set a bail that the defendant cannot post the judge must state his or her reasons for doing so on the record.  Massachusetts also has no bail bondsmen because when bail is set in Massachusetts it is set in a cash amount and a bond amount which is 10x the cash amount, making the use of a bondsman redundant. Interestingly, Suffolk County under Dan Conley has been much more judicious in its use of the dangerousness statute, but that may change under the next administration if expanding its use is necessary to offset the elimination of cash bail as a means of detention. Governor Baker has voiced support for expanding the use of dangerousness hearings and suggested that legislation to that effect would be forthcoming.
A leader in the field for whom I have enormous personal respect is Shannon McAuliffe. Shannon ran the ROCA program, which targets people known to engage in violent conduct, and tries to provide job training and support services to give those people a way out of the life.  I personally watched her work tirelessly. Her leadership in the DA's office would set an example for a progressive and smart approach to prosecution and crime reduction, which is why she has been endorsed by (among many others) Suffolk County Sheriff Steve Tompkins.
Whoever wins the primary will face off against Michael Maloney -- who is running as an independent -- and who is also a good friend of mine, and who currently works (as I do) in criminal defense.